No.1 for Appliance Repair Cape Town.
GET A QUOTE NOW
Our Cape Town service technicians fix all broken household appliances fast!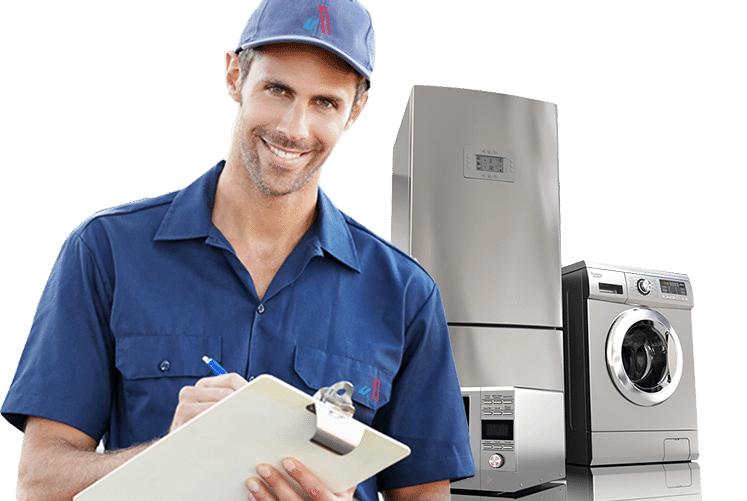 Quality & Affordable Appliance Repairs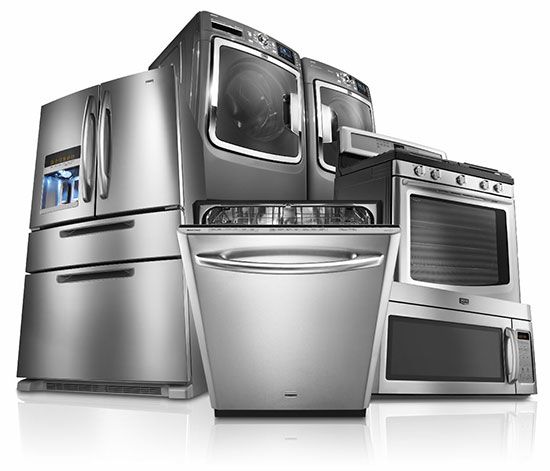 Home appliances are designed to make our lives easier and with smart tech on the rise in South Africa, so are the issues faced by every day users due to break downs and malfunctions. The need for quality appliance repair Cape Town is now more essential than ever as homeowners look to avoid having to replace items.
Like you, we're also busy people and don't have time to waste. We understand that you need you a fast, straight forward and excellent Appliance repairs service that solves problems, instead of creating new ones.
Our fully trained technicians are industry leading experts who work fast to minimise overall downtime and fit in around your busy schedule.
Our commitment to delivering the highest standards of professionalism and quality customer service has always been our core focus and one that firmly places us among the top appliance repair companies in area.
Services you can count on, 24/7

Request a quotation today.
You call, we fix. Simple.
We understand how inconvenient it can be when the fridge decides to malfunction, your boiler heater breaks down, or your Air Conditioning starts playing up in the hot season, especially when time is so precious in today's busy modern lifestyles.
Thankfully, our team of fully mobile repair technicians are on call 24/7 to assist you in getting fast, efficient and cost effective repairs regardless of the type of appliance you have, its brand or the model no. We aim to work around your busy schedule and arrange a visit at a time convenient to you.
Wherever possible, our staff will always try and fit you in the same day, fixing your broken appliance on site, while you wait. We carry a large stock of manufacturer spares and durability of our work is always the biggest priority.
We have put together a strong team of qualified guys and gals, all of which are experienced appliance repair technicians in Cape Town. Being able to quickly diagnose a fault and know how to fix it fast is a skill gained only through years of experience in the field.
Our team is formed from a variety of different industry backgrounds, some holding accreditation's gained from experience working directly with Brand manufacturers. We work closely with a wide range of manufacturers to gain bulk buy discounts on genuine parts, passing the savings and the long lasting results achieved directly back to you, our valued customers.
Whatever issues you may be facing, give our team a call today on 087 551 0640. Even if you thought all hope of fixing your appliance was lost, we just might be able to save the day and save you money at the same time!
With so many repair companies in Cape Town to choose from, and many claiming to be the best one stop repair shops, its often difficult to know who is a genuine experienced company and who is likely to cause more problems than you started with.
There are always tell tail signs to watch out for… With us its simple. We guarantee our work and use only the highest quality spares, along with the most up to date tools and diagnostic equipment, ensuring we get the job done right, first time and often with no need for a follow up visit.
Our team are experienced repairmen who not only know how to fix things, but also understand how they work in the first place. This helps us deliver a service to our clients that really is second to none. We care about our reputation and delivering a great service is always a top priority.
Our technicians are fully trained and certified in repairs for all Major Brands of household appliance.
Washing Machines

Extractor Hoods

Geysers & Boilers

Tumble Dryers

Espresso Machines
What makes us different?

Appliance Repair Cape Town excels in quality
Best Value Guaranteed
---
We aim to provide low cost repairs for all your appliance issues 24/7 with a quick turnaround and same day service*
Experienced Technicians
---
Our technical repair team are fully trained, qualified and experienced in dealing with all mainstream appliances.
5 Star Services
---
Positive feedback is what keeps us going. We wont settle for anything less than 100% customer satisfaction guaranteed.