DISHWASHER REPAIRS

Get quality Dishwasher Repairs Cape Town wide
Dishwashers are a convenient addition to our lives, especially in larger, busier households and can be a real frustration when we experience mechanical issues, often resulting in poor operation or at worst, total failure. With daily use, a Dishwasher is put under a lot of strain, and its natural for general ware and tare to occur meaning the need for accredited Dishwasher Repairs Cape Town could soon arise.
With many moving parts, pumps, programs, cycles and internal electronics, the severity and cause of the issue you may be facing is one that can only be determined by a professional with experience in fixing and servicing dishwashers. As a company that's well known for the skill and ability of its technicians, we are confident in the services we offer and aim to have your appliance fixed in the shortest time possible, always happy to work around your busy daily schedule and to reduce the downtime of your devices.
With the many major Brands available to consumers such as LG, Bosch, Beko and Electrolux, we pride ourselves on the ability to work with all makes and models of Dishwasher and knowing the tell tale signs to look out for means we can detect an issue before it becomes a major problem. As a homeowner, you too should know the warning signs to watch out for and call a competent professional out to conduct necessary Dishwasher Repair Cape Town as soon as you notice anything amiss with the general operation of your device.
Whether you have a built in Dishwasher or a stand alone unit, the basics of dishwasher function remain similar, regardless of the make or model. We've highlighted some of the most common issues that arise, but feel free to get in touch with any faults you may be experiencing.
My Dishwasher Stopped Working. Can it be fixed?
Most modern dishwashers will operate for years problem free, however, when a fault does arise, don't panic, not all hope is lost. Most dishwasher malfunctions can be grouped into 4 common problem areas and with an array of manufacturer spare parts available, these issues can be quickly attended to by our trained technicians.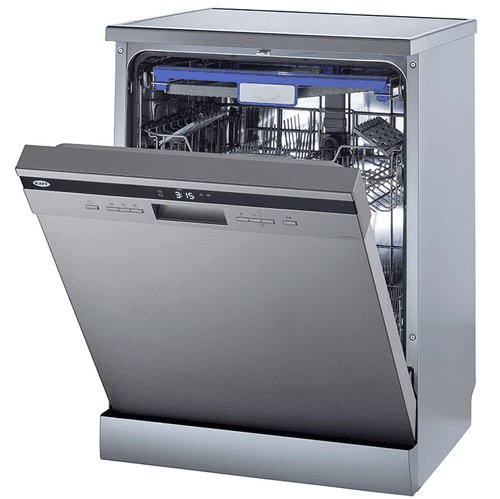 Forget washing up! We provide excellent Dishwasher Repairs Cape Town...
Dishwasher Wont Start

Doesn't Fill Up

Wont stop Filling Up

Dishwasher doesn't Drain

Water Leaking
Dishes not Drying

Door Latch Broken

Dishwasher Wont Rinse

Malfunctioning Spray Arms

Loud Humming Noises
Control Board Fault

Unresponsive Buttons

Doesn't Finish Cycle

Damaged Door Seals

Water Pump Gasket Failed
Cloudy Glassware

Replacement Valves

Unblock Clogged Hoses

Dishes Dont Get Clean

Water doesn't Heat