TUMBLE DRYER REPAIR

Best Prices for Tumble Dryer Repairs Cape Town
Dryers are an essential part of our daily lives and a necessity during the wetter, winter months as a fast and convenient way of drying our laundry when the weather is bad outside. There's nothing worst than being left with wet clothes when you're in a hurry and your machine is on the blink but turning to our Tumble Dryer Repairs Cape Town is an essential service you can rely upon.
Having probably spent good money on a high end Dryer, we understand that you expect the best from your machine and its frustrating when it suddenly breaks down. Not knowing what the problem is, or where to turn to get it repaired only adds to the inconvenience caused by your broken tumble dryer. Thankfully, we are highly experienced repairmen with extensive knowledge of the inner workings of all common household appliances and how to adequately fix issues fast.
Most household dryers are electric with the less common gas or propane fired dryers only being used in larger commercial & industrial operations. Common issues effecting the normal operation of household dryers relate to internal control or component issues, problems with the drum turning or issues with the heating elements. There are a wide range of serviceable parts for all modern drying machines which are readily available directly from the manufacturers. Upon diagnosing the issue with your dryer, we will attend your location and fix the problem on site, while you wait to minimise any further disruption.
Whether you have a condenser dryer or a regular vented dryer, calling our team will ensure you get the best service and low cost Dryer Repair Cape Town.
Why would my Tumble Dryer suddenly stop working?
Tumble dryers have complex control systems and mechanisms to stop them overheating and catching fire, so if your machine has all of a sudden broken down out of the blue, there is a good chance it could be related to a fuse that has tripped or the thermal overload has cut out. Along with a faulty or noisy drum, no heat is one of the most common faults we see.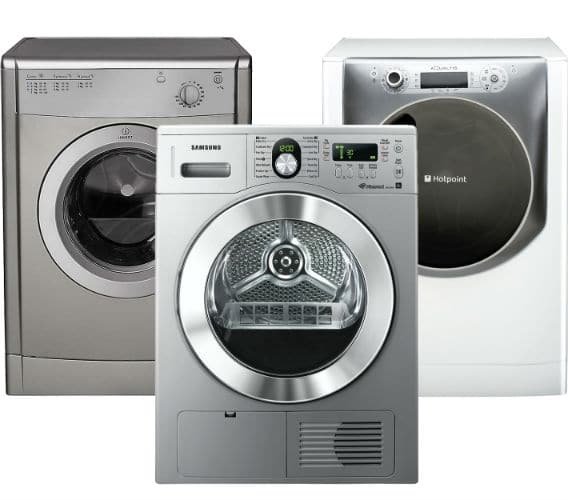 Our comprehensive Tumble Dryer Repairs Cape Town are just a phone call away.
Wont Heat

Thermal Cut Off Switch Fault

Cycle doesn't Start

Water Leaks

Bad Odor
Replacement Drive Belt

Faulty Motor 

Motor Capacitor Fault

Replace Jockey Wheels

Door Switch is Faulty  
Broken Bearings

Worn Felt Pads

Excessive Vibration

Lint / Fluff Build Up 

Main Control Circuit Failure
Unresponsive Buttons

Drum Not Turning

Machine Cuts Out

Overheating

Thermal Control Overload