TV REPAIRS

Get the best, Low Cost TV Repair Cape Town today
In today's modern society, having a Smart LCD TV is now almost second nature to most, serving as the central focus in most family / living rooms. With TV and Audio tech booming and becoming far cheaper and more mainstream in recent years, so to have the common problems associated with the newer technology. Bottom line, its getting smarter and more complex. The need for fast problem solving and efficient TV Repair Cape Town is now more popular than ever and with many households having 2, 3 or more Televisions, it's a massive inconvenience when one goes wrong. Before you know it, the good old days of fighting over the remote are back!
We are an established company and we've been around for a while. We have seen technology change at a rapid rate. We pride ourselves on the ability to keep up with current trends and make it our mission to be abreast of the latest advances in technology. By doing so, are we able to confidently supply the range of services that we offer to local residents and business owners including television Repair Cape Town.
There is a wide choice of televisions available on the market today, but fundamentally they all follow the same internal workings, software and control functions. A tv needs an input, usually in the form of a TV aerial or DSTV satellite decoder, it needs light (LED or LCD) to transfer the image and it needs a remote to control the channels and menus. When any of these components malfunction, the TV becomes inoperable or a nuisance to use.
My TV not working! What is wrong with it?
As we have already mentioned, TV technology is getting smarter meaning its easier to control but harder to identify a fault at first glance. There are a number of easy fixes to common problems such as the "factory reset" function, however, some issues require further inspection and a deeper diagnosis.
We will cover some of the most common issues faced with Modern Smart TV's and how we can assist in fixing them, but if you have a specific fault or one that's not listed, contact our TV repairman Cape Town and we'll do our very best to help.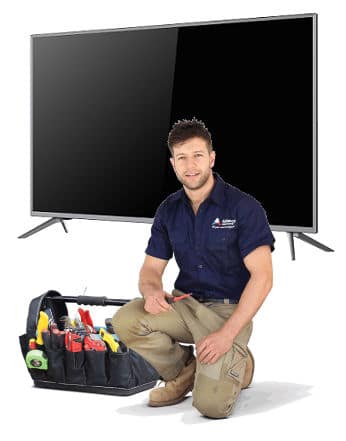 All Major Brands covered for TV Repair Cape Town...
*SAMSUMG* *LG* *SONY* *TOSHIBA* *PHILIPS* *SKYWORTH* *HISENSE* *DAEWOO* *SANYO* *JVC* *SINOTEC* *PANASONIC* *SANSUI*
Blue, Green or Black Screen

Image Pixelated

Squashed, or Stretched Picture

Inconsistent Brightness
4k Resolution Issues

Picture Calibration

Intermittent Sound

New Circuit Board
Wont Power On

Picture but No Sound

Unresponsive Remote Control

Freezing on Start Up
Poor Signal Quality

Aerial Damage

Menu Formatting

Factory Reset