SATELLITE & DSTV REPAIR

DSTV Repairs Cape Town for Signal Loss
There is nothing more frustrating than going to watch your favorite show or live sporting event and your DSTV refuses to work! DSTV and Digital TV signal varies in strength from area to area however, the common "SIGNAL NOT FOUND" issue error can be caused by several factors. Thankfully, we are experienced technicians who are trained to diagnose and fix these issues fast, providing the best quality DSTV Repairs Cape Town has to offer. As TV entertainment fans ourselves, we understand the frustration caused when the screen goes black and your viewing is interrupted. We aim to offer a fast, effective and low cost service to get you back up and running with minimal downtime.
Most DSTV problems are caused through an incoming signal fault, either the physical cable itself or a problem with the satellite, LNB or digital aerial. Using the very latest in testing and diagnostics kit, we can quickly establish the root cause of your problem and apply the most appropriate fix on the spot. We aim to have your digital TV services up and running again in no time.
There are a number of different DSTV set ups available such as Explora, Multiview, Extraview and Singleview and you may or may not be using more than one DSTV Decoder in your home. Fundamentally, the issues faced by DSTV users are common, and as a result they can usually be quickly diagnosed and fixed with minimal hassle. As with all repair services, to avoid repeat issues you should use an accredited DSTV repairman who's familiar with the equipment and internal set up.
What to do when DStv No Signal Found?
One of the first things to check is if there is a DSTV outage in your area. Bad weather is commonly known to affect DSTV signal quality and in bad storms it can drop completely. If the sun is shining, and your still having problems, there is probably an issue with your signal cable, satellite dish or the decoder (box) itself.
A very straight forward test is to reset your box. The old "Off / On" trick sometimes works. If you still have any kind of issue after this, and your confident the DSTV provider isn't at fault, you will need to contact a good repair company to help diagnose and troubleshoot the issue.
This error is almost certainly caused by a technical fault, the main causes being a faulty or damaged LNB cable. An LNB (Low Noise Block Downconverter) is the receiving device fitted to your satellite dish. If this becomes damaged or malfunctions, the signal will be unable to pass through the dish and down to your decoder box.
Other possible issues could be down to a damaged coaxial cable through general wear and tear and also from incorrect dish alignment. A satellite dish needs to point in a certain direction in order to get full transmitting signal and when out of alignment due to strong winds or worn bolts, the no signal issue can present itself. Utilising the services of DSTV Repairs Cape Town will help test for errors and is the only sure fire way to recognise whats causing the issue and how to fix it correctly.
One of the harder issues to diagnose without the help of qualified DSTV Repairs Cape Town, is one whereby you get perfect signal on some channels, but zero on others. Each different digital channel broadcasts on its own frequency and some channels have lower signal spectrum than others meaning at times, its not physically strong enough to transmit to your decoder.
A common issue is Satellite Dish alignment. Being out by only a few centimeters could cause the signal to be lost on some of the lower spectrum transmissions. Having a technician out to check the correct dish alignment is the only way to establish if this is whats causing the fault. We use the latest in set up and diagnostics to ensure that your dish is aligned correctly and that nothing is hindering the signal (i.e buildings) 
For those using the Newer DSTV Explora set up and are experiencing an issue whereby the catch up TV options are either not working, have never worked or simply dont record, there is a couple of new possibilities that could be the cause of the issue. When explora was first launched, and following a large system upgrade, many users found fault with the catch up TV service.
This issue could well be caused by both a faulty decoder and a poor signal. The decoder box itself has a built in hard drive, allowing you to store tv programes and record / pause live tv. If you find that nothing gets recorded, its likely the decoder is at fault and will need to be replaced. If you are a new customer, this is usually covered by Multichoice however, for older customers you will need to enlist the services of a competent repair company. We are experts in this issue. Call our team today.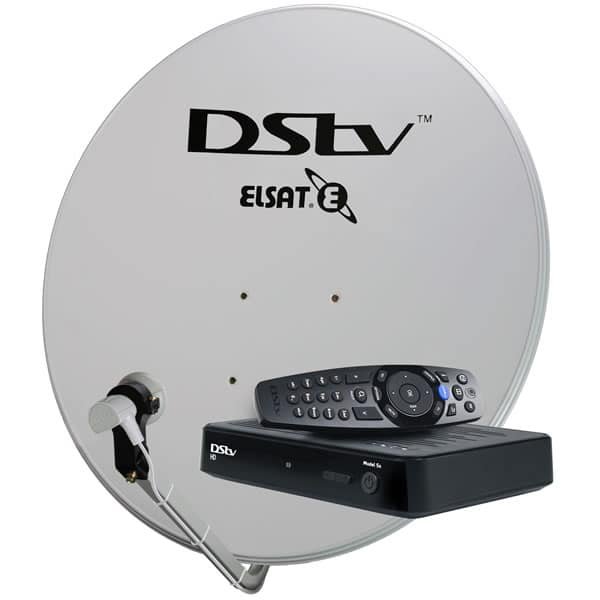 Expert Troubleshooting for all DSTV Repairs Cape Town
Explora Set Top Boxes

Multi-room Installs

Poor Signal

Grainy Picture
Manual Connection Checks

Replacement LNB

Dish Re-alignment

Faulty Decoder
Re-Install Firmware

Error E48-32 Fix

Replacement LNB Cable

Signal Strength Testing
New Dish Installation

DSTV Re-Installation 

No Signal

Total Signal Loss