AIR CONDITIONING REPAIR

Cool Down with our Great Value Aircon Repair Cape Town
There is nothing worse than a broken Air Conditioner and they always seen to malfunction at the worst times, usually on the hottest day of the year or during the summer months when its almost impossible to sleep without that cool breeze. Fortunately, our trained and certified technicians are quick to respond to requests for all Aircon Repair Cape Town, bringing you a fully mobile service to fix faulty, broken or temperamental Air Conditioning units fast.
We often take our appliances in the home for granted until something goes wrong and its frustrating and inconvenient to our daily lives, especially when you need to take time out of your busy schedule to have the Aircon unit fixed. Its vital that you regularly service you're A/C units to ensure that break downs are avoided however, we understand that problems arise and can happen through no fault of your own. Either way, you're going to need the services of a qualified technician to establish what the problem is and recommend the appropriate fix. That's where we come in.
Air Conditioners commonly used within the home can be split into 4 main categories. These are Ducted Systems (Built into the ceiling), Wall and Floor Units, Static Ceiling Units and then all-in-one devices. The most popular A/C types are the wall and floor units, as they can be placed either high or low to suit requirements, with a condenser unit placed outside your property. Unfortunately, as popular as these are for efficiency and cost, they are also the most prone to faults.
Regardless of your set up, we are familiar with all brands, makes, models and type of AC, meaning we can quickly diagnose your fault(s) and provide the very best in certified Aircon Repair Cape Town directly to you. We aim to work around your busy schedule and can arrange an appointment at the time most convenient to you.
My AC Unit is on, but its not blowing cold air?
This is one of the most common issues we frequently see with air conditioning units and is mainly due to a lack of adequate air flow and the refrigerant will need topping up. Providing there is no leaks in the piping, Re-gassing (as its commonly known) will usually fix this issue, but due to pressurised gas being needed, its a job for the trained pros only. While this is an easy fix, others may be harder to identify and will need further investigation from our specialists.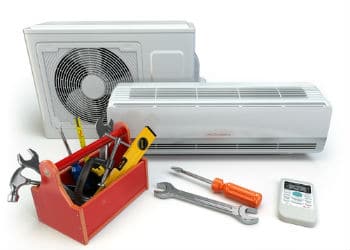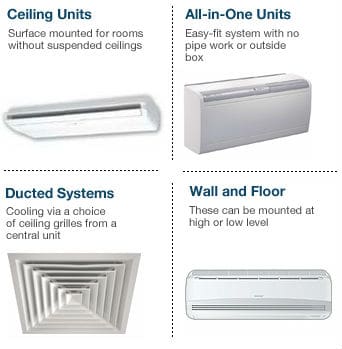 What is the average Air Conditioning Repair Cost?
It really does depend on the age of the unit, if its been regularly serviced and what we determine the fault to be following an inspection of the unit. Costs can obviously be higher if replacement parts are required and these too can vary depending on the manufacturer. The only way to determine the exact cost is to give us a call. We can offer a free quotation for any of our professional repair services, which includes Aircon Repairs in Cape Town. Check out some of the most common issues below, and contact us for an estimate over the phone or via email if you prefer.
We cover all Brands for all Faults with our low cost Aircon Repair Cape Town....
*DAIKIN* *CARRIER* *LG* *LOGIK* *SAMSUNG* *CENTRAL AIR* *MIDEA* *JET-AIR* *DUNHAM-BUSH* *YORK* *GREE* *INFINITY* *ALLIANCE AIR*
Re-Gassing

Low Refrigerant

Frozen Evaporator Coils

Fan Issues

Faulty Motor
Worn or Damaged Belts

Lubrication Checks

Compressor Failure

Leaking Ducts

Dirty Condenser Coils
Thermostat Re-calibration

Water Dripping from AC

Poor Air Flow

No Cold Air

Blowing Hot Air
Circuit Breaker Tripping

Start Capacitor Failure

Overheating

Unit Turns ON/OFF

Control Board Replacement