WASHING MACHINE REPAIRS

Looking for Super Fast Washing Machine Repair Cape Town?
Most people rely 100% on a washing machine in their home to assist in living a clean, modern and comfortable lifestyle. When they go wrong, they are not only an inconvenience but a hassle to fix if you don't know where to turn or have time to look. As one of the most trusted Washing Machine Repair Cape Town specialists, we are on hand to assist in quickly fixing a variety of common issues at a time convenient to you and one that fits in around your busy schedule.
If you are having trouble with a washing machine that's not functioning the way it should, not spinning, leaking or generally making your clothes look worse than when they went in, a call to our technician may be in order. Our professional appliance repair company is supported by a team of experts fully trained in fixing broken washing machines, regardless of their brand, age or the issue your facing. You call, we fix!
Not many people know how to fix a washing machine, so its lucky that our field technicians do, and use their many years of experience to quickly diagnose the cause of your washing machine malfunction and provide the necessary means to fix it on the spot, causing minimal disruption to your day. We always ensure we leave your washing machine fully repaired and working like new, using only genuine manufacturer approved spares.
No matter what type of machine you have, whether its front loading, or a top loader, a combi washer-dryer, direct drive, belt drive, new, old, big or small, our accredited repairmen will have you sorted in no time. Why not get in touch today.
What caused my Broken Washing Machine?
Apart from the obvious "Washing Machine wont turn on" scenario, it may be difficult to tell if your washer is about to break down. Keeping good care of and repairing home appliances is crucial to giving them a longer, faulty free life, however we all understand that things can malfunction from time to time through no fault of our own. Look out for some of these warning signs, and you might save yourself a few Rand!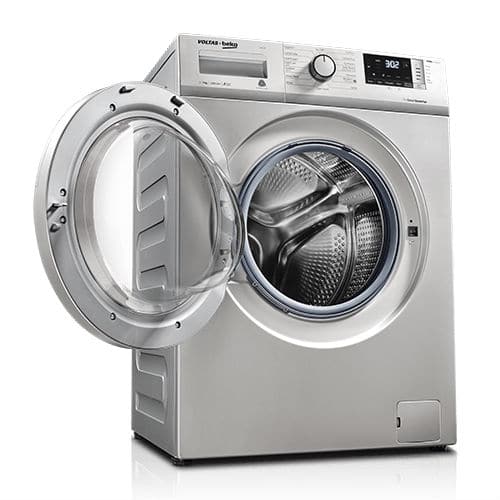 We Service & Repair all Main Line Brands of Washing Machine
*WHIRLPOOL* *LG* *DEFY* *SAMSUNG* *BOSCH* *SPEEDQUEEN* *HISENCE* *AEG* *SMEG* *HOTPOINT* *ELECTROLUX* *HAIER* *GE*
We're on call 24/7 for Washing Machine Repair Cape Town and cover it all...
Faulty Door Lock Motor

Wont Turn On

No Spin Cycle

Washer Leaking Water

Replacement Pump Belt
Wont Dispense Detergent

Washer Shaking

Excessive Noise

Bad Odor or Smell

Lid Switch Assembly
Washer Doesn't Finish Cycle

Tub / Drum Issues

Washer Wont Fill Up

Broken Door Seals

Replace Water Pump
Clogged Hoses or Pumps

Fix Draining Issues

Clogged Coin Trap

Overheating

Replace Drive Belt