REFRIGERATOR REPAIRS

We can accommodate all types of Fridge Repair Cape Town
As one of the most trusted and critical appliances in the home, the inconvenience of having your fridge break down is nothing short of annoying and makes it next to impossible to store fresh food and produce safely. We are trusted appliance repair specialists and offer comprehensive Fridge repair Cape Town. Acting fast as soon as you notice a fault with your refrigerator can help to significantly reduce the overall costs involved and the amount of food you will need to replace.
Its vital that you take good care of your Fridge and other cooling devices within your home as this will prolong their life and avoid the need for expensive and annoying repairs. We cater for a wide range of different types of refrigeration appliance and use quality manufacturer approved spares in all our repair work.
Regardless of the make or model of your Fridge, our service technicians are fully trained and certified repairmen that have undergone hours of training to be able to quickly diagnose issues and provide on the spot effective repairs. We use the latest technology to effect quality refrigeration repairs Cape Town that last, limiting the time taken to get your refrigerator back up and running in the quickest time possible.
We are specialists in all types of upright Fridge, side by side fridge freezers, cold storage rooms, chillers, Staycold display units, wine coolers, beverage / drinks fridges & counter top under bar refrigeration units. Get in touch today for a low cost quote.
How can I tell if my Fridge is Broken?
It doesn't take a genius to recognise the tell tale signs of a faulty Fridge. In many cases, it may just outright stop working, but in many others, your fridge may show some warning signals before it completely breaks down such as runs then stops, runs continuously without cutting off or simply doesn't get cold enough. Acting on these warning signs usually lowers the overall Fridge repair cost, so act fast and save money!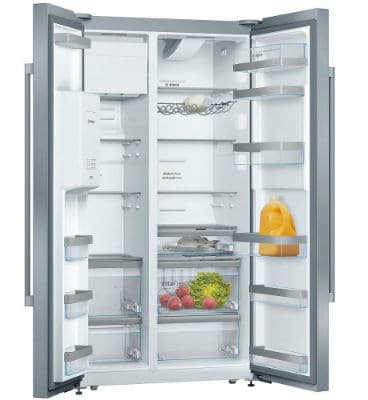 We cover all Major Refrigerator Brands for Servicing & Repairs
*DEFY* *LG* *SAMSUNG* *BOSCH* *AEG* *KELVINATOR* *SPEED QUEEN* *SMEG* *KIC* *SUB ZERO* *THERMADOR* *MIELE*
We offer a comprehensive range of Fridge Repairs Cape Town...
Faulty Compressor

Excessive Cycling

Blocked Pipes

Water Leaking & Pooling
Condensation Build Up

Damaged Condenser Coils

Faulty Motor

Excessive Heat Omitting
Excessive Noise

Faulty Start Capacitor

Broken Thermostat

Re-gassing
Frost Build Up

Puddles inside Fridge

Bad Odor in Fridge

Damaged Door Seals