MICROWAVE REPAIR

We Provide low cost Microwave Repair Cape Town
Microwaves have been popular in homes since the early 60's as a fast and convenient way of reheating and cooking food, especially for busy people on the go. Its perhaps one of the household appliances we take for granted until there's a problem. As with any appliance, constant use will see normal ware and tear and as a result, you may find yourself needing Microwave Repair Cape Town if you start to notice a malfunction with the device.
As experts in fixing all kinds of appliances, we can provide fast and effective repair services for your Microwave Oven, regardless of the brand, model or age and have many years' experience in dealing with all common problems effecting the normal use of your device. In many cases, we aim to give a detailed diagnosis over the phone and quote your repair work accordingly, however, more complex or less common issues will require a through inspection of the Microwave. Give our technician a call today, we're more than happy to assist.
Microwave Ovens are complex electrical devices and as a result, you should always enlist the help of a certified repairman to help correctly diagnose the issue and safely carry out the repair work. As with any electrical device, care needs to be taken to ensure that work is done to South African Government standards and should not be tackled by under qualified persons due to risk of electric shock or serious injury.
Whether you have a standard Solo Microwave, one with a Grill facility or a combi Convection Oven, we are experts in discovering the root cause of the issues and recommending the most appropriate and cost effective solution to rectify the malfunction.
How do I repair a Microwave Oven?
In short, unless you're a qualified professional, you should never try to fix an electrical appliance on your own. In the event that your Microwave runs and then stops, does not heat, the plate doesn't spin, has any kind of sparking or you experience issues with buttons not working, you should discontinue use and seek the assistance of a qualified repairman. You can read more below about some of the more common issues we face.
As one of the most common problems affecting proper Microwave function, no heat can be a sign of one or more defective parts. In many cases, this type of fault can be caused by a faulty Magnetron, which is the essential internal part. By testing the Magnetron with a multi-meter, our technician can quickly tell if the Ohms reading is low, and therefore would indicate a replacement needed.
Other issues effecting the ability to heat may be caused by a faulty door switch or malfunctioning high voltage diode. In any case, rigorous testing is necessary to identity the problematic part and ensure its fixed at the lowest cost to you as possible.
One of the best ways to avoid Sparking inside your Microwave is to ensure that its kept clean and free from grease and other liquids. Using your Microwave when its in poor condition is the number one cause of internal sparking, and if experiencing this type of fault, its advised to stop use straight away. If after a thorough clean the problem persists, discontinue use and call a professional right away.
Sparking can be a common fault and does not necessarily mean your device has a serious fault. Scraps of tin foil or other metal can cause this fault, as can damaged rack support or a burned diode. Call our technicians just to be sure, we promise it wont break the bank!
We often get asked "Why does my Microwave run for a few seconds, then stop?" Its a common fault but one that could be caused by one or more defective parts or faults. Fortunately, this type of issue is usually easy to rectify if you know what to look for and can be fixed without fairly cost effectively.
The repairman will test for faulty door switches, defective control panel or touch pad, malfunctioning voltage transformer, issue with the cooling fan or any clogged ventilation. Through inspecting the unit thoroughly, we will quickly determine the cause of your run stop issue and offer our suggestions for an effective Microwave repair Cape Town.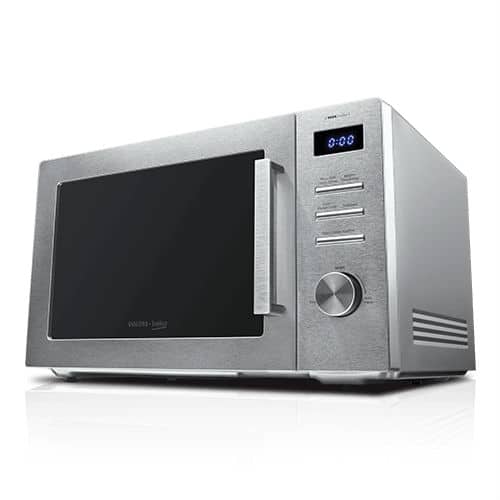 Our Microwave Repair Cape Town Services cover all common faults...
Not Heating Correctly

Faulty Door Switch

Faulty Diodes

Blown Capacitor
Failed Transformer

Defective Buttons / Touchpad

Faulty Fan Motor

Damaged Control Panel
Replacement Motor

Replacement Interior Bulb

Faulty Wiring

Damaged Wave Guides
Internal Sparking

Smoke or Excessive Heat

Blown Fuse

Plate not Spinning